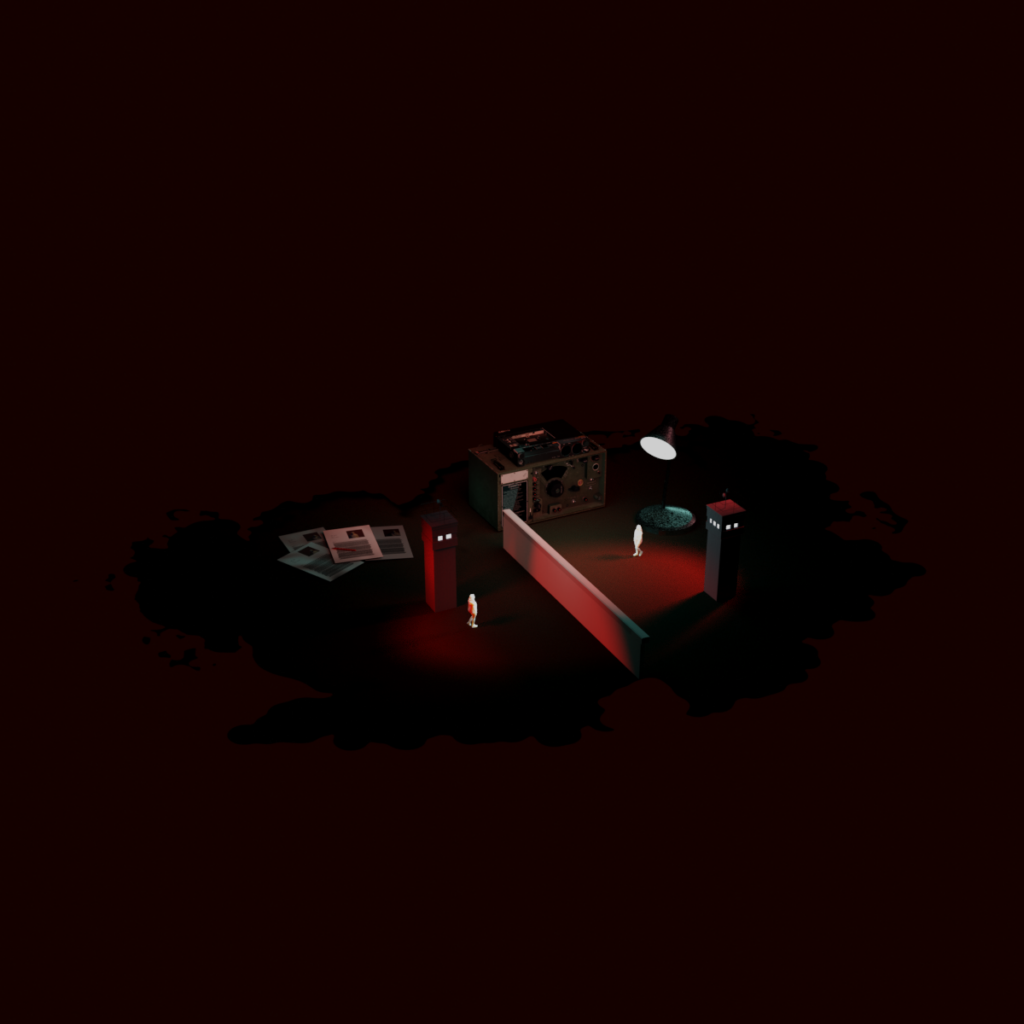 AR FIRST IMPRESSIONS – Our very personal experience during an artistic research residency
In winter 2021, we explored the possibilities of augmented reality (AR) in the performative arts aesthetically and technically with the research project "Virtual Collaboration" as part of a #TakeCareResidency at LOT Theater Braunschweig. In doing so, we deepened our previous engagement with digital dramaturgies and collaborative situations and expanded our skills for developing AR technologies.
We want to share our findings with you! You can find our experiences and tips for working with AR in our Booklet "AR First Impressions".
Teaservideo: Testing @ LOT Theater Braunschweig (No Sound).
Im Winter 2021 haben wir mit dem Rechercheprojekt "Virtual Collaboration" im Rahmen einer #TakeCareResidenz am LOT Theater Braunschweig die Möglichkeiten von Augmented Reality (AR) in den performativen Künsten ästhetisch und technisch erforscht. Dabei haben wir unsere bisherige Auseinandersetzung mit digitalen Dramaturgien und kollaborativen Situationen vertieft und unsere Fähigkeiten für die Entwicklung von AR Technologien erweitert.
Wir möchten unsere Erkenntnisse mit euch teilen! Unsere Erfahrungen und Tipps für die Arbeit mit AR findet ihr in unserem Booklet "AR First Impressions".
Künstlerische Forschungsresidenz am LOT Theater Braunschweig.
Gefördert vom Fonds Darstellende Künste im Rahmen von Neustart Kultur: #TakeThat. Realisiert durch das Bündnis internationaler Produktionshäuser und das flausen+bundesnetzwerk.